Women Arise Ministries

Isaiah 60 v 1 Arise, shine for your light has come

Welcome to the website of Women Arise Ministries!

Women Arise Ministries is a ministry based in Suffolk, England that seeks to encourage women to rise up into their full potential in Christ.  We long to see women set free from things that have hindered them and to live in their freedom and to fulfil the call of God upon their life.  The ministry is headed up by Pastor Anne Simpson-Phillipson who carries a divine mantle from God to see people come into the presence of God.

We hold various day and weekend conferences that enable women to come and hear the Word of God and receive impartations of the Anointing.  We have many different anointed speakers joining us on these days from all around the world. We encourage you to come and be blessed at one of our meetings where there is always a tremendous sense of the presence of God.  We believe that in His presence, there is everything that we need - there is joy, peace, healing, deliverance, revelation and empowerment!  We are a ministry who seek earnestly for the presence of God to be present in our own personal lives and for that presence and anointing to flow over into our meetings.  Our desire is to see the Glory of God descend upon our nation in such a way that lives will be changed just by His presence in a place.

Although most of our meetings are for women, we do hold some joint meetings for men and women.

We have many God given links to ministries overseas, and would welcome partnership with Christians who share our vision.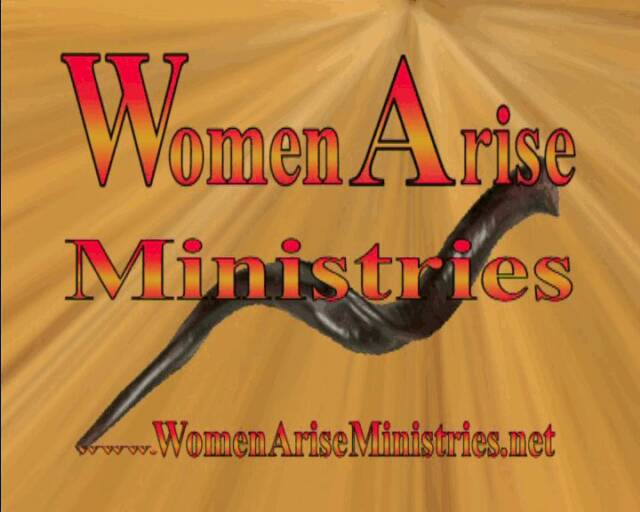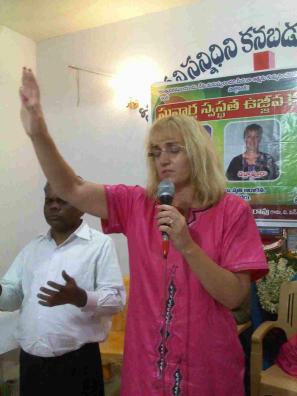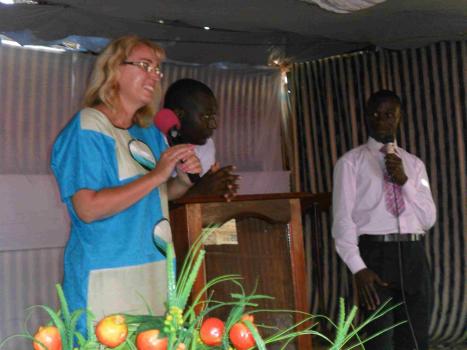 Pastor Anne ministering in India

Pastor Anne ministering in Uganda